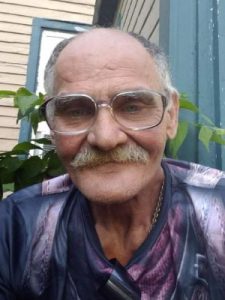 Richard Earl Abrams, age 67, of Three Rivers, passed away Saturday, June 12, 2021 at Heartland Health Care Center.
He was born May 3, 1954 in Battle Creek, the son of Jack Junior and Betty Gene (Poulson) Abrams.
He served in the United States Army and later worked as a crane operator.
Remaining to cherish Richard's memory are his father; daughters, April (Mike Thomas) Abrams and Teresa Cook; many siblings; grandchildren, Braeden, Lillian, Javier, Ryan and Samuel; step-children, Larry, Garry and Jason (Tracy) Halferty; step-grandchildren, Cody Halferty, Erika Halferty, Makayla Winkler and Ayden Halferty.
He was preceded in death by his mother; and by his life partner, Judy Halferty, in 2003.
According to family wishes, he has been cremated. A memorial service will be held Friday, June 18, 2021 at 11:00 a.m. at Destiny Church, 58385 Kerr Creek Rd., Three Rivers with Pastor Jerry Solis officiating.