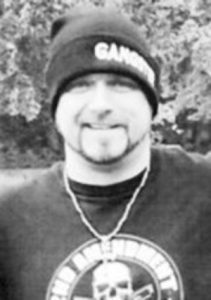 Harry Walter Stevens, age 38, of Mottville, died on Sunday, August 8, 2021 and was born on March 23, 1983.
Survived by his Mother Elizabeth (Lisa) Stevens, 3 Sisters Rachael Bunnell, Angela Stowaway, and Hillary Lowery. 2 Brothers Johnnie Stevens and Tom Stevens. Niece Jessica Pelfrey and a Nephew Robert Bunnell. Preceded by His Father Robert Lee Stevens.
Celebration of his life will be from 2:00 to 6:00 on Sunday, August 15, 2021 at The Sturgis American Legion. Arrangements by The Farrand Funeral Home, White Pigeon.