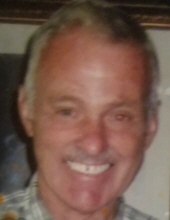 Albert Carl Seng, age 83, of Sturgis, passed away Sunday, Sept. 26, 2021 at his home surrounded by his family.
He was born Aug. 11, 1938 in Philadelphia to Albert W. and Helen M. (Notter) Seng.
Al graduated from high school in 1956 and immediately took a position at the Budd Company as a Tool & Dye Engineer. During this time he was drafted in to the U.S. Army where he served one term. After 20 years at Budd Company he left to start his own successful construction company in 1976.
Al was a Boy Scout, Eagle Scout, Jaycee (where he served 2 terms as President), city councilman in Portage, IN where he served 3 terms, and was an esteemed member of the Eagles.
He enjoyed fishing, hunting, carving, golfing, gardening, and working. Al especially loved to work.
Surviving are his 3 children: Donna Seng of Porter, IN, Albert W. Seng of Portage, IN, and Lynn (Seng) Achinapura (Joseph Achinapura) of Fort Myers, FL. His step-daughter: Kathe Martin Ailstock (Marvin Ailstock) (Al's best friend). 6 grandchildren, 3 great-grandchildren, 2 special friends: Ester Olmsted and Victoria Magness. A sister-in-law: Carol Seng, and three nieces and nephews.
He was preceded in death by his parents, 2 wives: Andrea Seng and Jacquelyn Martin Seng, and a brother: William Seng.
According to his wishes, there will be no visitation or services at this time as cremation has taken place. In lieu of flowers the family suggest memorial donations be directed to St. Jude Children's Research, 501 St. Jude Place, Memphis, TN 38105. Envelopes are available at the Hackman Family Funeral Homes of Sturgis who have been entrusted with the arrangements.
His obituary is also at www.hackmanfamilyfuneralhomes.com where personal messages of support may be left for the family.