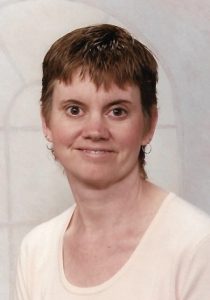 Melody Dawn Rohrer, age 64, originally of Three Rivers, passed away following a tragic accident Monday, September 20, 2021.
She was born August 22, 1957 in Three Rivers, the daughter of Durwood & Betty (Ash) Bertch. She graduated from Three Rivers High School in 1975.
Melody (Mel) married Richard (Rick) Rohrer on June 12, 1976. After retirement they became full time RV'ers & started an "Embrace the Journey" tour of America, visiting family, friends, historical landmarks & National Parks. Living their Dream Life.
Mel began her career as a Registered Nurse at Silver Cross Hospital in Joliet, IL working with Cardiac Care Patients. Returning to Michigan in 2001, she found employment at Bronson Hospital and retired in 2017. She cared for patients in the Antepartum and Postpartum unit. She loved being an advocate for her patients and also became a mentor to many of the new nurses as they entered into their careers.
She loved spending time with family and friends, especially spoiling her grandchildren.
She enjoyed camping, painting, arts and crafts, music, exercising and taking care of herself.
Remaining to cherish her memory are her husband, Rick; two daughters, Brooke (John) Chapman of Minooka, IL & Jill (Nick) Schulte of Braidwood, IL; four grandchildren, Autumn Chapman, Rohri Chapman, Hunter Schulte & Cannon Schulte; Mother Betty Bertch of Three Rivers; three brothers, Roger (Sue) Bertch of Jamestown, TN, Dennis (Julie) Bertch of Kalamazoo, and Stan (Denise) Bertch of Allardt, TN; two sisters, Judy (Duane) Pawson of Milford, NH & Pam (Bart) Haines of Scotts, MI.
She was preceded in death by her father and by her daughter Stacey Rohrer.
Visitation will be Tuesday, September 28, 2021 from 4:30 to 7:30 p.m. at Hohner Funeral Home, 1004 Arnold St., Three Rivers. A memorial service will be held Wednesday, September 29, 2021 at 11:00 a.m. at the funeral home with Pastor Dave Downs of ChapNaz officiating.
Donations in Melody's memory may be directed to Ronald McDonald House in Ann Arbor. Envelopes are available at the funeral home.