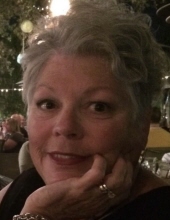 Diana L. (Finnerman) Maynard, age 67, of Sturgis, passed away peacefully Monday afternoon, October 25, 2021 at her home.
She was born January 30, 1954, to Jack and Betty (Quirin) Finnerman.
Diana was a life-long resident of Sturgis. Diana attended Sturgis Public Schools and graduated from Sturgis High School in 1972.  On December 14, 1990, she was united in marriage at the First Presbyterian Church, Sturgis, Michigan, to Todd D. Maynard, truly her best friend and the love of her life.
After graduating from International Business College in Fort Wayne, Diana went right to work as a legal assistant from 1973 – 1992. She was also an executive assistant at Kirsch Company until 1994. Diana then took on the important role of stay-at-home mom for the next 9 years raising her two children. Desiring a job where she would be available to her kids, Diana returned to the workforce at Sturgis Public Schools until her retirement in 2016.
Diana absolutely loved to cook and entertain in her home. In fact, nothing delighted her more than preparing a meal for her family and friends. She loved hosting her annual Halloween Party, prom dinners, boys' swim team, boys' tennis team, girls' tennis team, the entire SHS marching band, church youth group dinners, cookouts, and a myriad of get togethers. Truly, her house has always been full of family, friends, kids, and tons of fun. Everyone who tasted her cooking and spent time in her home will miss the delicious flavors and great memories only she could create.
A love of all kinds of music ranked very high on Diana's list of favorite things. She began piano lessons at age 12 on a used spinet piano her parents invested in for her. Diana played flute and piccolo in the Sturgis High School Band for 7 years and SHS orchestra, as well. After graduation she was an assistant with the SHS Marching Band earning the Sturgis Exchange Club Community Service Award. Diana was a church organist and pianist for many years both at the First Baptist Church and the First Presbyterian Church where she was a member. Many hours were invested at the Presbyterian Church as Diana accompanied the choir, bell choir, kids' choir, and created costumes for the Presby Players. She also served on the Worship and Music Committees at the church as well as a member of the Sturgis Hospital Board of Trustees. Diana loved to travel both internationally and within the United States. She and Todd "flipped houses" way before it was fashionable and on TV.
Diana was a regular sight at Willer's Shoes. Her mother was a regular fixture there, so naturally Diana worked there a bit in her late teens. It was there that she met her husband, Todd. Strangely enough when they first met the two of them didn't really like each other. No one is certain what changed their minds, but quickly the duo became inseparable and spent the next 49+ years as best friends.
Diana is survived by her husband Todd, children Elizabeth (Buddy) Denman and Michael Maynard; brother Phillip (Tammy) Finnerman, sister Ann (Wayne) Hoehle; nieces and nephews Marci (Justin) Harter, Mikayla (Jeremy) Zoccoli, Turner Hoehle, Samantha Hoehle, Bijou Hoehle and Asia Hoehle; great niece- and nephews Landon and Allison Harter, and Dalton Hoehle; her aunts Kathaleen Studeman and Mary Mettler; her uncles Rudy (Pamela) Quirin and Carl (Judi) Quirin; and many cousins and extended family. She was preceded in death by both of her parents Jack and Betty, stepfather Allen Schlagheck, and niece Valerie Finnerman.
The family will receive friends from 3:00 to 7:00 P.M. Thursday at the Rosenberg Chapel of Hackman Family Funeral Homes, 807 E. Chicago Rd. in Sturgis. Funeral services celebrating the life of Diana L. Maynard will be held at 11:00 A.M. Friday at the First Presbyterian Church in Sturgis. Pastors David Weber and Jeff Coney will officiate. A graveside committal will follow the service at Oak Lawn Cemetery in Sturgis.
Because of Diana's immense passion for music, she requested that anyone desiring to make a memorial in her name contribute to the Sturgis Area Community Foundation, 310 N. Franks Ave., Sturgis, MI 49091 for the future Todd D. and Diana L. Maynard Sturgis High School Music Program Fund.
The obituary is also at www.hackmanfamilyfuneralhomes.com where we encourage relatives and friends to share memories and leave condolences for the family.