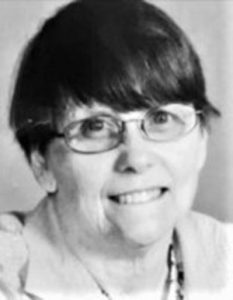 Jan D. Kentner, age 66, passed away on Thursday, October 21, 2021, at the Thurston Woods Nursing Center in Sturgis. She had been a resident of Thurston Woods Village for the past 3 years. Jan was born February 10, 1955 in Coldwater to Marion D. (Buster) and Pauline Kentner.
Jan lived most of her life in the Bronson and Sturgis area. She was a 1973 graduate of Bronson High School and attended Glen Oaks Community College. Jan worked for several Sturgis area companies including Kirsh, Lear, and retired from IAC in Mendon.
Jan loved golfing, collecting antiques, dancing, and like her father, she always enjoyed a good joke. She was a member of the Sturgis Eagles and the Bronson United Methodist Church.
She was preceded in death by her parents and one brother. Surviving are her sisters, Ann (Gary) Ferguson, of Elmore, Ohio and Jean (Thomas) Govus of Ellijay, Georgia; four nephews (Matthew and Nathan Keeslar, and Michael and William Govus) and one niece, Katie Ferguson; along with one aunt, Thelma (George) Wonders, several uncles, and many cousins, including a special cousin Karmen (Craig) Furney.
Arrangements are being handled by Dutcher Funeral Home in Bronson. Burial will be in Burr Oak Township Cemetery. Graveside services will be held at a future date.
Donations can be made to the Bronson United Methodist Church, Thurston Woods Village, or the St. Joseph County Humane Society. www.dutcherfh.com