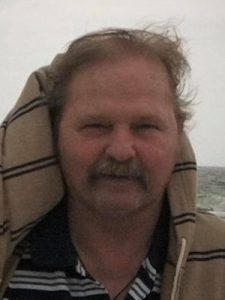 James Daniel Brady was lifted to heaven on Sept. 19, 2021 in Gainesville, Florida where he had lived for several years. He was 67.
Jim was born in Three Rivers to Paul and Doris Brady. A 1972 graduate of Three Rivers High School, Jim was known for his sense of humor, quick wit and sweet personality. While in high school, he enjoyed playing football, track and being a member of the ski club.
In 1974, Jim enlisted in the United States Army and was stationed in Germany. He was honorably discharged in 1978 having achieved the rank of Sergeant. He was awarded the National Defense Service Medal, Good Conduct Medal and Marksman's Badge. For the last 10 years, Jim continued service to his country by volunteering 40 hours a week at the Gainesville, Florida Veteran's Center, where he provided support to fellow veterans and their families in a number of ways.
Jim is survived by his son Brandin Paul and his step-daughter Brandi, as well as his siblings Margaret Berkhousen, Paul Brady, John Brady, Patricia Keiser, Mary (George) Ridgway, Judi (Steve) Wordelman, Anne (Ron) Riopel, Michael Brady, Kathleen (Erich) Esposito and Thomas (Jo) Brady.
Jim was preceded in death by his father and mother, and brothers Joseph and Philip.
Visitation will be held at Hohner Funeral Home at 6 p.m. Friday, Oct. 8, with a funeral mass at Immaculate Conception Catholic Church at 10:30 a.m. Saturday, Oct. 9. Burial will occur at Riverside Cemetery following the service at 12:30 p.m.