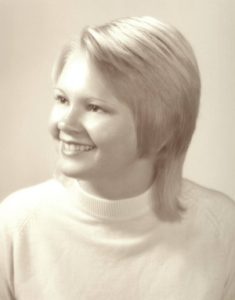 Linda Sue Taylor, age 66, of Three Rivers, passed away at home on Monday, October 25, 2021.
She was born March 24, 1955 in Cadillac, the daughter of Maynard and Clarissa (Sodergren) Eckert. She worked as a medical transcriptionist for several hospitals and doctors.
On April 14, 1973, she married her high school sweetheart, Tim Taylor. Linda was a natural artist, she enjoyed painting, crafting, shopping, and traveling.
Remaining to cherish her memory are her husband; two sons, Jason (Lara), and Brian (Audrey); six grandchildren, Izabella, Illyanna, Victoria, Peter, Zachary, and Beau; her father; a brother, Maynard Jr.; sisters, Deb, Pam, Stacey and Tracey.
She was preceded in death by her mother and by two brothers, Mike, and Randy.
In accordance with family wishes, cremation has been conducted. A celebration of life will be held Friday, October 29, 2021 from 6:00 to 8:00 p.m. at the Rivers Enrichment Center, 1200 W. Broadway St., Three Rivers. Memorial services will be at Reed City Depot on Sunday, October 31, 2021 from 11:00 a.m. to 3:00 p.m.
Arrangements by Hohner Funeral Home.