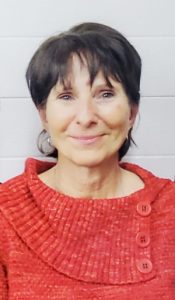 Pamela Kay (Bakehorn) / (Bakehorn/Townsend) Harman, age 70, beloved wife and mother, passed away peacefully on Saturday, October 9, 2021 at her home. She was born September 29, 1951, and grew up in Wabash, IN with her parents, Joseph and Barbara (Martin) Bakehorn and sister Linda.
Pam resided in Elkhart for over 20 years where she worked as a house painter. She later cleaned houses while raising her children. Her recent years were spent in Union, with her husband Tim after their marriage on June 24, 2006. Together they made many memories riding motorcycles across the country, riding through every state except Delaware.
Surviving Pam are her husband, Timothy Harman of Union; sons Jeremy (Brandy) Houser of LaFontaine, IN; Todd (Tammy) Houser of LaFontaine, IN; Daniel (Ash-lee) Townsend of Elkhart; daughter Tameka (Juan) Perez of Glen Burnie, MD; step-children Kyle (Kelly) Harman of Grand Rapids; Lance (Sarah) Harman of Rockford, MI; Holli (Matt) Adams of Longmont, CO; and Jason Harman of Vandalia. Also surviving are 16 grandchildren, 7 great grandchildren, her mother Barbara Bakehorn of Wabash, IN and sister Linda Sue (Gary) Vigar of Fort Myers, FL. She was preceded in death by her father, Joseph Bakehorn of Wabash.
Pam was a caring, selfless and loving person, who enjoyed taking care of others. She was a hard-working, devoted child of God, who loved her husband, children and grandchildren. She will be dearly missed.
A memorial service will be held Saturday, October 16, 2021 at 11:00 AM at New Life Christian Center, 15685 IN-120, Bristol, IN 46507. In lieu of flowers, donations in Pam's memory may be made to Caring Circle Hospice, 4025 Health Park Lane, St. Joseph, MI 49085, or to the church. You may view Pam's Memorial page, sign her guestbook, and leave a message for her family at www.eleyfuneralhomes.com.