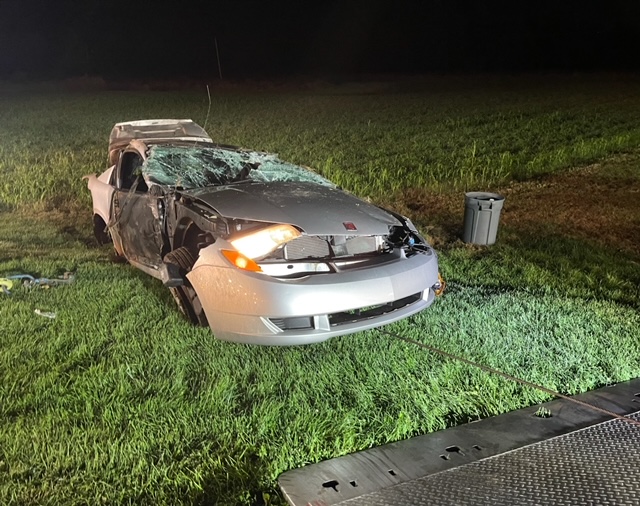 Sheriff's deputies in Cass County said speed and alcohol may have been factors in a crash that left a teenager dead and four passengers injured.
Sheriff Richard Behnke said deputies were called around 11:30 p.m. Friday to Mason Street, near Gordon Road, in Mason Township.
Upon arriving on scene, deputies located a 2004 Saturn Ion on its roof in a field. The driver, identified as Matthew Ray White, 19, of South Bend, was pronounced deceased at the scene.
Passengers were Juliette Moore, Harli Grace Harvin and Madison King, all 18 years of age and from Edwardsburg, and Johnathan Leach, 19, from Cassopolis. They were transported to South Bend Memorial Hospital.
They were discharged over the weekend, Behnke said.