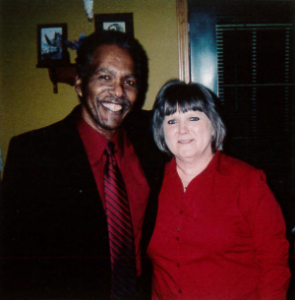 Cindy Lou Sinclair, age 62, of Mendon, passed away unexpectedly at Bronson Methodist Hospital on Tuesday, November 23, 2021. Cindy was born to Arlie and Etta (Ober) Smith on May 7, 1959. She was a graduate from Mendon High School and was a lifetime resident of Mendon. On December 26, 2013 she was married to Ricky Sinclair in Centreville.
Through her years, she was a personal assistant to many people, helping them both inside and outside of the home. Cindy periodically worked in the restaurant business. In her free time, she was an avid reader and spent many hours at the Mendon Library. Cindy loved to putter outside, especially in her flower garden.
Cindy is survived by her husband, Ricky Sinclair of Mendon. She was preceded in death by her parents Arlie and Etta Smith; 4 sisters, Patsy Sue Burr, Teresa Smith, Carolyn Clark, and Joyce Barton; and her brother Scotty Smith.
In keeping with her wishes, a private interment has taken place. It is suggested that memorials in her name be made to the Friends of the Mendon Library. Memories and condolences may be made to the family at eickhofffuneralhome.com