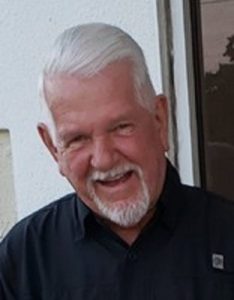 Dwight Charles Bowdish was a loving, wonderful husband, father, grandfather, brother, and friend. He left this world suddenly on Wednesday, October 27, 2021, at the age of 81.
He was born to Charles and Gladys Bowdish in Sturgis. He met the love of his life at the age of 15, Rebecca Rose, and were married after high school. Together they had 3 children: Kimberly, Kevin, and Kit. The family resided in Sturgis until 1987 and then moved to Plant City, Florida where he established a successful craftsmanship, remodeling, and painting business until retiring.
He is survived by his loving wife of 60 years Rebecca; their children Kimberly (Roy) McDonald, Kevin Bowdish, Kit (Brian) Rauschert; his grandchildren Nathan (Adrianna) McDonald, Melissa (James) Buehlman, Kalvyn Bowdish, Andrea (Kyle) Kenna, Justin (Marie) Bowdish, Scott Rauschert; and 8 great grandchildren. He is also survived by sister Diane Bowdish, brother Porter (Diane) Bowdish, sister Cheryl (Roy) Johnson, sister-in-law Diane Scheyndel, sister-in-law Tracy (Roger) Troeger and several nieces and nephews.
Celebration of life will be held on Saturday, November 13, 2021. Services will begin at noon and the family will receive friends from 2 to 4pm at the following address: 2512 E. Knights Griffin Road, Plant City, Florida 33565. In lieu of flowers, please donate to Relevant Church Tampa/Dwight Bowdish. Expressions of condolence at HopewellFuneral.com.