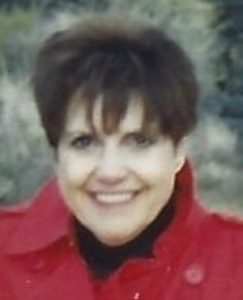 Jane Elizabeth Stevens, age 83, of Battle Creek, died Monday, November 8, 2021. She was born May 30, 1938, in Sturgis, the only child of Richard Paul and Gladys (Zabel) Ross.
Jane attended Sturgis Public Schools graduating in 1955 and was a lifelong member of the First Presbyterian Church of Sturgis. Following graduation from Sturgis High School, Jane attended Western Michigan University where her high school sweetheart Richard Hill was a pre-med student. They were married after his graduation from W.M.U. Jane traveled with him as he entered medical school, completed internships and residencies, ending at Lakeview General Osteopathic Hospital in Battle Creek. Dr. Hill met and became a partner with Dr. Henry Tyson at his clinic in Climax, and died tragically in 1970. After his death, Jane worked in Kalamazoo for several law offices and Big Brothers of West Michigan. In 1975 Jane came to work as a Legal Secretary for Richard Stevens in Battle Creek and later that year they married. They worked together for more than 40 years until Jane had to retire due to health problems. She enjoyed travelling and was very skilled at photography.
Jane is survived by her husband Richard Stevens of Battle Creek as well as several cousins in St. Joseph County, Pleasant Ridge, MI and Carmel, IN.
Funeral services will be held 11:00 a.m. Tuesday, November 16, 2021, at the Richard A. Henry Funeral Home with Rev. Mike Wicks of the First Presbyterian Church of Battle Creek officiating. The family will receive friends at the funeral home on Tuesday from 10:00 a.m. until the service time. Private interment will be held at Fort Custer National Cemetery. Memorial contributions may be directed to the Humane Society of South-Central Michigan. www.henryfuneralhome.org