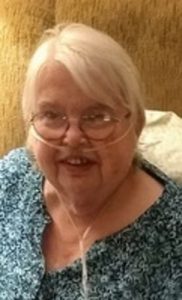 Jean Ann Rommel, age 73, of Sturgis, passed away early Sunday afternoon, November 14, 2021 at Parkview Regional Medical Center in Fort Wayne.
She was born November 11, 1948 in Sturgis, daughter of the late Homer and Virginia (Seabolt) Rommel.
Jean resided her whole life in Sturgis.
Jean was a graduate of Western Michigan University where she earned her teaching credentials. She spent her life in the service of the vulnerable. She taught elementary students at Bronson Community Schools for thirty-nine years. She had a special gift for teaching in the classroom and every child knew that they were loved by their teacher. Another gift was her love for and care of animals and she invested much time and many resources in caring for dogs and cats who needed her most.
She was a devoted friend and could always be relied upon to share her time and energy in good times and bad. Jean was a faithful follower of Jesus and a member of Trinity Lutheran Church in Sturgis.
Jean was a Stephen Minister and volunteer with Hospice of Sturgis and other non-profit organizations. She enjoyed attending Bible studies, crossword puzzles, Sudoku puzzles, knitting and jigsaw puzzles. She had a passion for traveling, especially destinations to national parks. She and her best friend Melanie Mann had traveled to nearly every national park in the United States.
She is survived by nieces and nephews: David (Debbie) Wilson, Frank (Elise) Wilson, Laura Wilson, Zebulon Wilson, Ben Wilson and Christopher Wilson; great niece and nephews: Alex, George, Henry and Landen and her best friend: Melanie Mann of Sturgis.
She was preceded in death by her parents; brother: David Wilson and niece: Susan Wilson.
The family will receive friends from 6:00 to 8:00 P.M. Friday at the Hackman Chapel of Hackman Family Funeral Homes, 114 S. Nottawa St. in Sturgis and from 10:00 to 11:00 A.M. Saturday at the Trinity Lutheran Church in Sturgis where funeral services celebrating the life of Jean Ann Rommel will immediately follow the visitation at 11:00 A.M. The Rev. Calvin Kolzow will officiate. A graveside committal will follow the service at Oak Lawn Cemetery in Sturgis.
In honoring the love that Jean had for animals in lieu of flowers, memorial donations would be appreciated to the Best Friends Animal Society, 5001 Angel Canyon Road, Kanab, Utah 84741-5000.
Relatives and friends are encouraged to share memories and leave condolences at www.hackmanfamilyfuneralhomes.com.