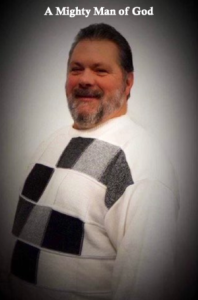 John W. Austin, age 61, of Constantine, walked into heaven on Thursday, November 25, 2021 peacefully at his home. He was born in Meadville, PA on February 15, 1960, a son of James F. and Margaret E. (Young) Austin. On May 6, 1995 he married Rita Stanley in Berwind, WV.  Pastor John was the co-founder of Faith Finders Church (along with his wife Rita). He was a graduate of Conneautville Valley High School in Pennsylvania, he then attended Slippery Rock University where he was a student athlete and received his Bachelor's Degree. Pastor John later attended Liberty University where he received his Master's Degree. He was an amazing baseball, football, basketball, and volleyball coach, where he impacted the next generation significantly.
John is survived by his wife Rita of Constantine; Children Anthony Scott of Holland, OH; Stephanie (Charles) Butler of Constantine; Johnny (Emily) Austin of Pittsburgh, PA; Katie Cline of Goshen, IN. Siblings James R. (Robin) Austin of Hartstown, PA; Kathy L. (Terry) Brown of Union City, PA; Sherry L. (Dale) Cullers of Jefferson, OH; Cindy S. Austin of Columbus, OH; Carol J. (Mark) Amolsch of Conneautville, PA; Kerry A. (Bill) Hoehn of McKean, PA. Grandchildren Whitney Butler; CPL Tristian Butler, PFC Nathaniel Scott, Connor Scott, Jocelyn Butler, Caitlin Scott, Aubrae Good, Luke Austin, and Riley Austin. Great Grandchild Zayden Tucker. He is also survived by many cousins, nieces, nephews, and church family who he loved tremendously.
He was preceded in death by his parents James F. and Margaret E. (Young) Austin; daughter-in-law Diana Scott; and mother-in-law Pastor Kathleen Stanley.
As I sit at your desk where you set for so many years, I can't help to think of the call you answered years ago. Your hearts cry was, "Here I am, send me." If I were to describe my father in a simple biblical phrase it would be with the words "man of God." Like Moses, like Elijah he was a man of God. Those of you who knew him will remember him as a man of godly conviction and persuasion. One of the greatest gifts Pastor John has left us is his godly example. He is an example of faithfulness – faithfulness to his Lord and Master, Jesus Christ; faithful to the Word of God; faithful to his family…faithful in pastoring and preaching the Word; Faithful!   The other wonderful example he left was in the area of his sacrificial love and generosity. He would impoverish himself in order to bless others. If anything my father's life is a testimony of God's faithfulness to him. He spent hours in prayer for his family, church, and community. He walked with God. He communed with God. He was the guy who God liked to hang around.
Relatives and friends will be received Tuesday from 4 to 7 at Faith Finders Church, 229 W. 2nd St., Constantine. Religious services will be held at the church Wednesday at 11:00 AM with Pastor Anthony Scott officiating. Interment will be in Constantine Cemetery. In lieu of flowers, donations may be made to Faith Finders Church. Envelopes will be available or you may donate directly at https://square.link/u/d7CsI2uT. Please visit www.eleyfuneralhomes.com to sign John's guestbook and leave a message for the family.