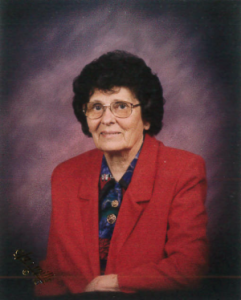 Mary Louise Nemire, age 93, of Mendon, died Tuesday, Nov. 23, 2021 at her home. She was born in Kalamazoo on March 23, 1928 the daughter of the late Benjamin and Jean ((Herbstriet) Barton.
She was married to Daniel W. Nemire on Nov. 4, 1946 in Kalamazoo. They resided in the Kalamazoo-Vicksburg area where he worked at Upjohn, and she was a homemaker and cake baker for special celebrations. She was a member of the Wakeshma Community Church and enjoyed travel.
Mary is survived by five children, Daniel Nemire of Mendon, Don Nemire of Three Rivers, Rick (Julie) Nemire of Mendon, Deanna (Ken) Hazard of and Judith (Bob) VanLaan both of Kalamazoo; 15 grandchildren; 30 great-grandchildren; 1 great-great-grandchildren; and many nieces and nephews.
She was preceded in death by her parents; her husband, Daniel; daughter, Marigail Roseboom; and three sisters, Winifred Ruth Gross, Barbara Jean Barton, and Martha Milham.
The family will receive friends from 10 to 11 am on Tuesday, Nov. 30, 2021 at the Wakeshma Community Church, 16732 East UV Avenue, Fulton, MI 49052. Funeral services will begin at 11 am Tuesday at the church with Rev. David Makaluso officiating. Following a luncheon, interment will be at Ft. Custer National Cemetery in Augusta at 2 pm. A video of the service will be posted to the funeral home website later in the day.
It is suggested that memorial contributions be directed to the Kalamazoo Gospel Mission at kzoogospel.org or Kindred Hospice at 1911 W. Centre Ave, #1, Portage, MI 49024. Arrangements were by the Eickhoff Funeral Home of Mendon. Memories and condolences may be shared at www.eickhofffuneralhome.com