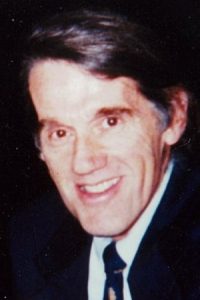 Michael Richard Bump, age 79, passed away Monday, November 15, 2021 at Three Rivers Health.
He was born September 25, 1942, in Muncie, Indiana, the son of Richard and Dorothea (Conn) Bump.
Mike graduated from Muncie High School with the class of 1960, continuing his education at Purdue, Ball State University, and Western Michigan University.
Mike worked for 26 years as a school psychologist for the St. Joseph County Intermediate School District, where he made many lifetime friends, and was known for his insight and his humor. During this time, he also served as an adjunct professor of psychology at Glen Oaks Community College.
Mike served in the United States Army from 1962-66. Mike and Sherry Lynn Carter were married when Mike was stationed in Germany. Together they had two amazing sons, Geoffrey Michael and Gregory Matthew Bump.
On June 18, 1981, Mike married Pamela Hill. Mike was simultaneously a loving husband and a wonderful father. Canoeing and camping trips with his sons were true high points in Mike's life.
Mike enjoyed biking, canoeing and being in the out-of-doors. He appreciated the friendships made while working out at HealthTRAC, and while playing Bridge at the C.O.A. He treasured times hanging out with longtime friends, Tom Cook, Mike Breneman and Bruce Thomas.
Remaining to cherish his memory are his wife, Pam; his sons, Geoff and Greg; his daughters-in-law, Marla and Marion; and his grandchildren, Olivia, Eli, Henry and Charlotte. Mike felt that Ivan and Carl Witt, Judy Nelson and her family; and the Boyd, the Cook, and the Hill families were part of his extended family.
The Bump family will receive friends on Thursday, December 2, 2021 at 1:00 p.m. at Trinity Church, 321 N. Main St., Three Rivers. A memorial service will follow at 2:00 p.m. at the church, with Pastor James Smith officiating. For the safety of all, the family requests that masks be worn in the church.
Mike deeply appreciated the work of the volunteers at the Three Rivers Food Site and the Community Kitchen. In lieu of flowers, Mike's family would appreciate donations to the Three Rivers Community Kitchen. Envelopes are available at Hohner Funeral Home.
Donations could also be in the form of a can of non-perishable food brought to Mike's memorial service, to be given to the Community Kitchen held at Trinity Church.