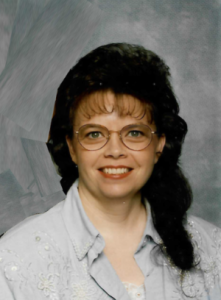 Shirley I. "Penny" Beachey, age 65, White Pigeon, died on Monday, November 1, 2021 at Rose Arbor Hospice in Kalamazoo after a two year battle with cancer. She was born September 18, 1956 in Waukegan, IL a daughter of William and Shirley (Duncan) Swallers. Penny was a certified nurse assistant and worked in home care throughout St. Joseph County both privately and with the C.O.A.  On April 4, 1996 she married Gary Beachey in Centreville. Penny devoted her life to caring for the elderly and enjoyed playing the accordion at nursing homes.
Surviving are her husband Gary Beachey, Constantine, sons Ron Rice Jr., KY and Tyler (Kim) Rice, Three Rivers, grandchildren Candace, Zachary, Preston, Rafael, Audrey, and Austin, mother Shirley (John) Benton, DuQuoin, IL, and sisters Patricia (Leeburn) Clark, Madisonville, KY, Terry Lynn (Jerry) Alvis, DuQuoin, IL, and Marsha Machacek, Taylorville, IL.
She was preceded in death by her father William Swallers and grandson Gabriel Rice.
Relatives and friends will be received Friday from 4 to 7 PM at Eley Funeral Home in Constantine, where Religious Services will be held Saturday at 2 PM with Pastor Dan McKinnies, First United Pentacostal Church of DuQuoin, IL, officiating. Burial will be in Constantine Township Cemetery. Memorial contributions may be directed to St. Joseph County Commission On Aging. To sign Penny's guest book and leave a message for the family visit www.eleyfuneralhomes.com.