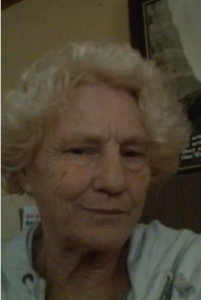 Rebecca G. Crawford, age 70, of Centreville, passed away at Three Rivers Health on Saturday, November 20, 2021.  Rebecca was born in Vicksburg on September 12, 1951, a daughter of Percy Crawford and Mattie Alvey.  She attended Colon Schools. Rebecca previously worked for different cafes in Colon, and for Denton Mills, Sportsman's Bar, and as a social worker, all in Centreville.  She enjoyed crocheting and canvasing.
Rebecca is survived by her daughter Ellen (Eric) Stuller of East Leroy, son Norval Smith of Centreville, son Bryan (Jana) Schrader of Sturgis; grandchildren Amber (Clark Holtom) Shirk of Centreville, Joshua (Victoria) Shirk of Three Rivers, Stativa Snyder of Sturgis, Will (Brittany) Snyder of Burr Oak, Chevrolet Schrader of Sturgis, and Vladimir Schrader of Sturgis; 20 great grandchildren; siblings William Crawford, Alice Skeen, and Modena Dilley; and several nieces and nephews.
She was preceded in death by her parents and 9 siblings.
According to her wishes, cremation has taken place.  Arrangements were entrusted to Eley Funeral Home, Centreville.  Please visit www.eleyfuneralhomes.com to sign Rebecca's online guestbook and to leave a message for the family.