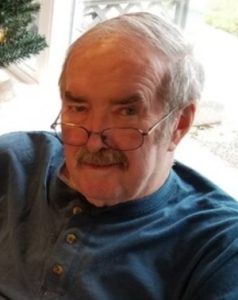 Roger J. Stoner, age 78, of Jones, passed away at his home surrounded by his wife and daughters on Wednesday, November 17, 2021.  He was born February 6, 1943 in Constantine, a son of Walter and Bessie (Hoover) Stoner. Roger graduated from Constantine High School in 1961. He attended Michigan State University earning an Associates Degree in Agriculture. He later attended Bethel College. He was a member of the US Marine Reserves for 6 years. On February 25, 1967 Roger married Janice E. Flory at Beulah Missionary Church in Elkhart.
Roger was a member of Porter Baptist Church, the Cass County Farm Bureau, and the Young Farmers Program. He was born and raised on the family farm in Jones. He was a dairy farmer and  co-owned Schmeling Construction in Union.
Surviving Roger are his wife Janice E. Stoner, Jones; daughters Dawn (Rodney) Alabaugh, Edwardsburg, Kim (Daryl) Greising, Elkhart,  Becky (Nate) Crofoot, Union, Lana (Jim) Grabill, Jones; grandchildren Austin (Courtney) Alabaugh, Autumn Alabaugh, Tanner Alabaugh, Nick Dimos, Jake Dimos, Hope Dimos, Erin Greising, Luke Greising,  Garen Crofoot, Gavin Crofoot, Logan Lambdin, Morgan Grabill; 1 great grandchild, Poppy, and another on the way; sister Sandra (Leard) Wylie, Jones, brother in law Stan (Kelli) Flory, Jones, nieces and nephews Tim (Beth) Wylie, Kristen (Brian) Stacy and Heather Wylie. He was preceded in death by his parents and son-in-law Greg Dimos.
Relatives and friends will be received Sunday from 2 to 5PM at the Eley Funeral Home in Constantine. Visitation will also be held Monday from 10 to 11AM at Porter Baptist Church, where religious services will follow at 11AM. Interment will be in Shavehead Cemetery. Memorial contributions may be made to Porter Baptist Church. Please visit www.eleyfuneralhomes.com to sign Roger's guestbook and leave a message for the family.