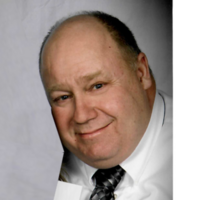 Mahlon Ross LaFluer, age 65, of Constantine, passed away Wednesday, Nov. 10, 2021 at University of Michigan Medical Center in Ann Arbor. He was born August 23, 1956 in Landstuhl, Germany, a son of Mahlon A. and Veronica (Honsberger) LaFluer. Ross attended South Bend Schools and received electronics education at Ivy Tech. On September 16, 1995 he married Cindy Carpenter in Three Rivers.
Ross was a licensed contractor operating Riverside Construction from 1990 until retiring in 2018. He enjoyed woodworking, computers and fishing and loved doing mechanic work with his sons.
Surviving are his wife Cindy LaFluer, sons Joshua, Nathan, Matthew, David and Daniel, and daughter Ruth all of Constantine, sister Wanda (Tony) Gibbs, Walnut Hill, FL, mother and father in law Helen and Chuck Carpenter, Three Rivers, brother in law David Carpenter, Three Rivers, several nieces and nephews.
He was preceded in death by his parents, brother Kevin LaFluer, step brother Milan Emerson and step sister Donna Emerson.
Relatives and friends will be received Friday from 4 to 7 pm at Riverview Christian Fellowship, 69212 US 131, White Pigeon. Religious services will be held at 2 pm Saturday at the church with Pastors LeRoy Detweiler and Merlin Miller officiating. Interment will be in Constantine Township Cemetery. Memorial contributions may be directed to the family to help with expenses. Memories and condolences may be left for the family at www.eleyfuneralhomes.com.