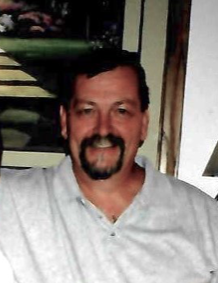 Charles D. Wheeler, age 75, of Three Rivers, passed away on Saturday, December 4, 2021 at his home.  Chuck was born in Sturgis on September 6, 1946, a son of Charles and Marguerite (Marks) Wheeler.  Chuck graduated from Centreville High School and later attended Glen Oaks Community College.  On September 25, 1976, he married Tressa Cantrell in Niles.  Chuck owned and operated two motels and a restaurant.  He also previously worked for Continental Can and Hydro-Matic.  Chuck played football, basketball, and baseball in high school, and later coached Babe Ruth Baseball.  He was a member of the Centreville Jaycees and the Gideon's in Oklahoma.  He spent his time golfing, walking, riding his motorcycle, doing yard work, gardening, and attending church activities.  Chuck was a lifelong fan of the Detroit Lion's, Tigers, Pistons, and Red Wings.
Surviving are his wife Tressa Wheeler of Three Rivers; son Brian Wheeler; daughter Samantha Wheeler; stepson George (Brenda) Schrader; stepdaughter Michele Bender; grandsons Douglas (Jesseca) Schrader, George (Whitney) Schrader, Jr., and Anthony Schrader; granddaughter Stephanie Schrader; great grandchildren Mia, Sabra, Akiera, Connor, Norah, Ryne, George III, Mikail, and Alea; sisters Charlotte (Dexter) Snyder, Karen (Dennis) Bickle, Lavada Skeen, and Sandra (John) Hofmeister; and several nieces and nephews.
He was preceded in death by his parents Charles and Marguerite Wheeler, stepson Jeffrey Schrader, son-in-law Tim Bender, and brother-in-law Charles Skeen.
Relatives and friends will be received Saturday, December 11 from 9 to 11 AM at Eley Funeral Home, Centreville, with religious services following at 11 AM.  Pastor Sam Maddox, Light & Life Wesleyan Church, and George Schrader will officiate.  Interment will be in Prairie River Cemetery.  Memorial contributions can be given to The Gideon's International.
Please visit www.eleyfuneralhomes.com to sign Chuck's online guestbook and to leave a message for the family.