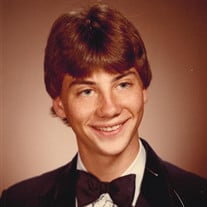 David Richard Hovda, age 54, of Three Rivers, passed away peacefully, surrounded by his loving family on November 30, 2021.
David was born in Kalamazoo, and attended Portage Public Schools. In his youth, he ran cross-country and spent much of his time outdoors. David will be remembered for his compassion and drive to help others that began early in his life. As a teenager, he volunteered through the St. Joe County Intermediate school district as a ski instructor for visually impaired children. He also volunteered at the Battle Creek VA. Later in life, he was awarded Elk of the Year for his charitable work with the Three Rivers Elks Association #1248. For the past thirty years, David has worked as a talented tile setter and skilled tradesman. Those who have witnessed his work have admired his craftsmanship for decades. David was a lover of nature and spent much of his life on the water. Music, family and friends were equally important to him and many cherish memories of his remarkable storytelling.
He is survived by his parents, Richard and Marilynn Hovda of Three Rivers; his brother Eric Hovda of Marietta, GA; his sister Jennifer Hovda Lisenby (Spencer Lisenby) of Calabasas, CA; his children, Grace and Jacob Hovda of Kalamazoo; his beloved granddaughter Willow Hovda and his beautiful nieces and nephews. A gathering to celebrate his life is planned for summer of 2022. Any donations can be made in his name to Rose Arbor Hospice in Kalamazoo. While visiting David's tribute page please take a moment to light a candle or share a memory with the family. The Hovda family is being assisted by Avink, McCowen, & Secord Funeral Homes in Schoolcraft.