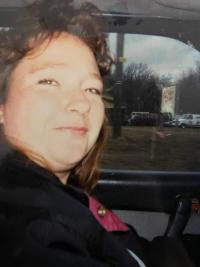 Deborah Kay Land, age 55, of Three Rivers, gained her wings peacefully at home December 5, 2021 and is now flying high with her late father Russell Land, dear mother Betty land, beloved sister Kathy Stubbs, and precious granddaughter Zoey Land.
Deborah was born in Kalamazoo on Sept. 13, 1966 to Russell and Betty (Coffee) Land. Deb was an amazing mom to many, a wonderful grandmother and loving great grandmother. She loved being a mom, spoiling her grandkids and cooking for her family. Her legendary veggie pizza and deviled eggs will not be the same without her cooking skills. She loved to spend hours reading her favorite author Nora Roberts and watching movies with her grandkids. She was definitely known for her fiery temper, being a great listener, and a shoulder to cry on. She will be greatly missed and never forgotten.
She leaves behind to cherish her memory husband Paul Pickering; children Marie Land (Germaine Raymond), Heather Moore (John), Anthony Schulz (Ashley), Ronaca Rosenbaum (Javon Houston), Jared Land (Taylor) and Leona Reese-Hunter (Rayquan Sr.); brothers David Land (Judith Land), and Ronald Land; sisters Nancy Kemp (Dave), Mary Atkins, and Sue Vanover; many grandchildren and great-grandchildren.
Cremation has taken place, and a memorial service will take place Sunday, Dec. 19, 2021 at the UAW Local 2093 Hall at 15802 Hoffman Rd. in Three Rivers. Hohner Funeral Home is in charge of services.