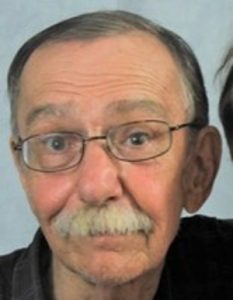 Donald R. Mathews, age 74, of White Pigeon, died Monday, December 20, 2021 at South Bend Memorial Hospital.
He was born October 14, 1947 in Elkhart to Everett and Roberta (Starner) Mathews.
Survivors include two sons, Daryl Mathews and Douglas (Ruby) Mathews, both of Constantine; five grandchildren, Taylor Lace, Carissa Mathews, Josh Mathews, Debra Wilson and Malea Mathews; two great-grandchildren, Khloe and Riley; and a brother, Frank (Carol) Mathews, Goshen.
Along with his parents, he was preceded in death by two brothers, Everett, Jr. and Ronald C. Mathews.
Mr. Mathews was a 1965 Jefferson High School graduate. He was a member of Bristol Church of the Nazarene where he served on the board as a trustee.
Don was a faithful and vocal Constantine High School Falcons fan. He enjoyed fishing and was a meticulous groundskeeper.
Friends may call Monday, December 27, from 5 to 7 p.m. at Yoder-Culp Funeral Home in Goshen, where an 11:30 a.m. funeral service will be conducted, Tuesday, December 28. Pastor Finney will officiate.
Burial will follow at Leesburg Cemetery.
Online condolences may be shared at www.yoderculpfuneralhome.com.