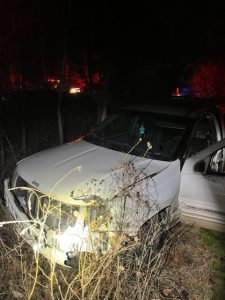 A Mishawaka man was injured after the vehicle he was driving was involved in a crash in Cass County's Newberg Township.
Sheriff Richard Behnke said deputies were called around 10 p.m. Sunday to the intersection of Bair Lake Street and Wood Lake Road.
Investigators said a car driven by 55-year-old Ryan McCourt was traveling east on Bair Lake Street when his vehicle exited the roadway and struck a tree. McCourt was transported to Elkhart General Hospital and reported in stable condition.
Authorities said a seat belt was worn.