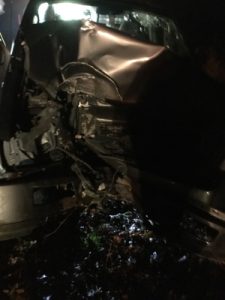 A Jones man was injured in a single-vehicle crash earlier this week in Cass County's Newberg Township.
Sheriff Richard Behnke said deputies were called shortly after 11:30 p.m. Monday to Bair Lake Street, near Wood Lake Road.
Authorities said a vehicle driven by 41-year-old Adam Bistodeau, of Jones, left the roadway and struck a tree. Bistodeau was transported to Three Rivers Health for treatment.