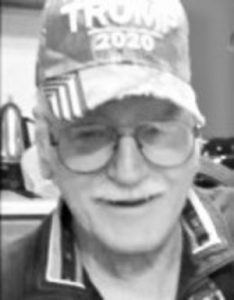 Ronald W. Davis, age 79, of Iron River, MI, passed away on Wednesday, November 24, 2021, at UP Health System in Marquette.
He was born on April 12, 1942, in Three Rivers, the son of the late Clark and Mildred (Weed) Davis. Ronald attended the Centerville Schools, graduating from Centerville High School with the Class of 1961.
Ronald married Mary Schrader on May 29, 1962, in Centerville, and the couple made their home in Iron River. They celebrated their 59th wedding anniversary this year.
Ronald was a member of the Iron River Bible Church. He was a loving husband, father, and grandpa and loved his family very much.
He enjoyed fishing, hunting, and working in his garage. Ronald was a "jack of all trades, master of none" from tool and dye to reloading ammo, to building a house and laying blocks to even making fishing lures. He was a mechanic almost his whole life; if it was broke, he could fix it. His knowledge seemed endless. Ronald was a jokester, loving a good practical joke. He was a kind man and held tight to his faith.
Ronald is survived by his wife, Mary of Iron River; sons, Randy (Rhonda) Davis of Kentucky, Mike (Deanna) Davis and Jim (Kandy) Davis, both of Iron River; daughter-in-law, Lisa Davis of Crystal Falls, MI; special adopted son, Scott (Linda) Maras of Florida; brother, Carl (Vicky) Davis of Centerville, MI; 21 grandchildren; 49 great grandchildren; close friend, Paul Bungart of Centerville, MI; extended family and friends.
He was preceded in death by his son, Edward Davis.
Services will be held in the spring.
Interment will be in Bates Township Cemetery.
Condolences may be expressed to the family of Ronald W. Davis online at www.jacobsfuneralhomeir.com
Funeral arrangements by the Jacobs Funeral Home of Iron River.