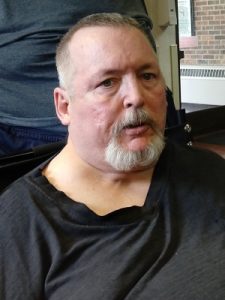 Thomas "Tom" Mead, age 65, passed away on Monday afternoon, December 6, 2021. Tom was born on July 6, 1956, in Detroit, the son of Donald W. and Margaret (Cook) Mead. Tom was an avid Red Wings fan. He enjoyed music, especially the music of AC/DC. For the past many years, Tom made his home at Fairview Living Center, where he enjoyed being. Tom is survived by his sons, Travis Mead and Trenton Mead, both of Three Rivers; sister, Marianne Harpster of Center Line; his former wife, Maggie Mead of Three Rivers; and many friends. He was preceded in death by his parents.
The family is planning a memorial service to be held at a later time. Tom will be laid to rest in the spring at Riverside Cemetery, Three Rivers.
Contributions in memory of Tom may be made to Special Olympics Area 18, c/o Hohner Funeral Home.