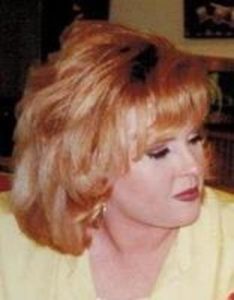 Tracy D Heminger, age 55, of White Pigeon, died on Tuesday, December 21, 2021 at Borgess Medical Center in Kalamazoo.
She was born on January 28, 1966 in South Bend, the Daughter of James L and Sharon K (Fiedler) Todd.
Graduate of Mishawaka High School in 1984, employed in retail for clothing, furniture, and jewelry. Attended the Mottville Church and enjoyed antiques, arts, cooking, casinos and trips to Las Vegas, and enjoyed concerts.
Married to Timothy Heminger on October 1, 2008 in Elkhart. He survives with Sister Terri Soule, Brothers Tim (Mary) Todd and Toby Todd. Nieces and Nephews.
Preceded in death by her parents.
Visitation on Monday from 2:00 to 4:00 and 6:00 to 8:00 PM at the Farrand Funeral Home in White Pigeon. Services on Tuesday, December 28, 2021 at 11:00 AM at the Mottville Bible Church with Pastor Jeff Stutzman officiating. Interment in Mottville Township Cemetery. Donations to St. Joseph County Animal Control.