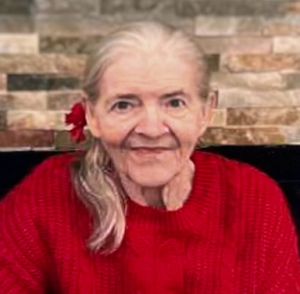 Barbara Jean Wallace, age 75, of Three Rivers, passed away on Wednesday, January 12, 2022 at Brookdale Assisted Living in Portage. Barb was born in Sturgis on September 10, 1946, a daughter of Mr. Dunham and Geraldine Alleshouse. She graduated from Sturgis High School and then took some classes at Glen Oaks Community College. Barb retired from Glen Oaks in 2008 after 33 years of employment as a support assistant, and also as secretary to the Dean. On June 21, 1969, she married George Terry Wallace at the Bronson Methodist Church.
Barb was awarded the Staff Support Person of the Year for the State of Michigan. She enjoyed golfing. Barb and Terry were members of the St. Clare Catholic Church and were very active in the church, serving on the board, assisting with the youth group and women's group, and teaching Sunday school.
Surviving are her husband George "Terry" Wallace of Three Rivers, sons Raymond Strong and Keith Strong, grandson Jamaal Black, great grandson Aydin Black, sisters Linda (Myron) Trenenpaw of White Pigeon and Sherry Smith of Bronson, brother Robert Lutz of Sturgis, several nieces and nephews, sister-in-law Deborah Yunker of Three Rivers and her children Carrie (Ryan) Kramer of Kalamazoo, Danielle (David) Bent of Three Rivers, and Chad (Elizabeth) Yunker of Schoolcraft; and several great nieces and nephews. She was preceded in death by her parents and first husband Raymond Strong.
According to her wishes, cremation has taken place. A memorial service will be held at a later date. Interment will be in Prairie River Cemetery. Arrangements were entrusted to Eley Funeral Home in Centreville. Please visit www.eleyfuneralhomes.com to sign Barb's online guestbook and to leave a message for the family.