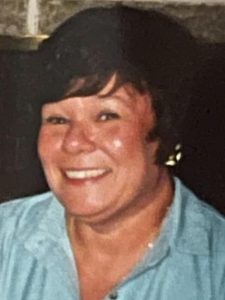 Constance K. Collins, age 75, of Three Rivers, passed away Saturday, Jan. 8, 2022, at Borgess Hospital of Kalamazoo. She was born in Three Rivers on Nov. 8, 1946, the daughter of Roscoe and Joyce (Bitner) Longenecker. Constance attended Three Rivers High School.
On Nov. 12, 1963, Constance was united in marriage to Larry Collins. She worked at Lasco and Three Rivers Health, where she retired due to health conditions.
Constance loved spending time with her family, enjoyed traveling, and she passed on her love of books and cooking to her grandchildren. She also enjoyed spending the day reading and watching movies with her fur-babies.
She was preceded in death by her husband, Larry Collins; father, Roscoe Longenecker; and mother, Joyce Longenecker.
Surviving are children, Kimberly Collins, Jeffery (Deidre) Collins, and Christina (James) Crump; grandchildren, Destanee (David) Bowman, Amanda (Andrew) Whitmyer, Steve Collins, and Kelsey Collins; two great-grandchildren, Owen Bowman and Logan Bowman; sister, Lori Black; and a nephew, Jason Black.
Private family services were held on Tuesday, Jan. 11, 2022.
Memorial donations may be directed to the American Heart Association. Envelopes are available at Hohner Funeral Home.