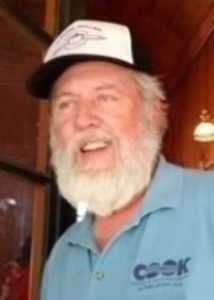 Dwight Russell Rice, age 69, of Sturgis, passed away Tuesday morning, January 11, 2022 at his home.
He was born December 2, 1952 in Sturgis, son of the late Russell M. and Betty (Johnson) Rice.
Dwight was a longtime resident of Sturgis with the exception of living in Tucson, Arizona from 1967-1992.
On February 16, 1975 he married JoAnn Adams in Tucson.
Nearly all of Dwight's working life was in the HVAC industry. He retired from Cook Heating and Cooling in Elkhart following over 20 years of dedicated employment.
Dwight was a member of the Sturgis Church of Christ.
He enjoyed fishing and hunting and loved old cars and trucks especially General Motors vehicles.
He is survived by his loving and dedicated wife of nearly 47 years: JoAnn; two sons: Brian (Telesha) Rice and Steven Rice both of Sturgis; one daughter: Tracey Rice of Kalamazoo; two step-granddaughters: Kaylee and Sophie; two sisters: Debra (Terry) Frohriep of Sturgis and Darlene (Ron) Danberry of Colon and several nieces and nephews.
He was preceded in death by his sister: Denise Smith.
The family will receive friends from 5:00 to 7:00 P.M. Friday at the Rosenberg Chapel of Hackman Family Funeral Homes, 807 E. Chicago Rd. in Sturgis. A graveside service will be held at 10:00 A.M. Saturday at the Pretty Prairie Cemetery in rural Howe, Indiana. The Rev. George Cleverley of the Sturgis Church of Christ will officiate. The family asks that masks be worn during the visitation and graveside service.
Memorial donations would be appreciated to the American Diabetes Association P.O. Box 15829, Arlington, VA 22215 or the American Kidney Fund, 11921 Rockville Pike, Suite 300, Rockville, MD 20852.
Relatives and friends are encouraged to share memories and condolences at www.hackmanfamilyfuneralhomes.com.