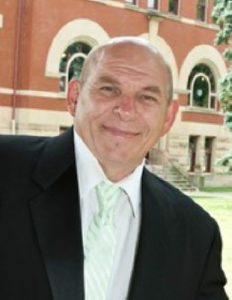 John M. Fayette, age 64, of Sturgis, passed away on December 12, 2021.  He was born to John and Virginia Fayette Rusilkowski on October 28, 1957, in Grand Rapids.
John was born to a family with 5 children. John loved to enjoy time with his family, loved the Lord and taught God's word at release time. In his free time, John would enjoy watching the sun rise/set, fishing and sharing God's word with everyone.
John was proceeded in death by his daughter Tabitha Jo Morton; parents John Fayette; Virginia (Samuel) Beard; and Brother-in-law Ernest Atwater. John will be missed by his loving children John (Renae) Morton of Newaygo, MI,   Brittney (Joshua) Campbell of Three Rivers,   and Brooke Fayette and Jestin Cottrell of Sturgis; Four sisters Margaret(Roy) VanLiere, Anita Atwater, Ann Allen of Wyoming, MI., and Katherine Fayette, of Walker, MI; eight grandchildren and his nieces and nephews.
The funeral service will be held at Fish Lake Bible church at 25108 Banker St, Sturgis, on Thursday, January 6th, 2022 at 3pm. Visiting will be from 3 to 4pm, service will be from 4 to 5pm and, a meal to follow the service.