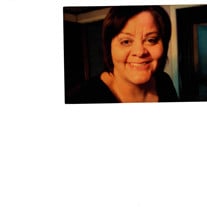 Katharyn Jane Pompey of Marcellus, passed away January 24, 2022, in her home.
Katharyn was born in Dowagiac on March 22, 1963, the daughter of Earl Joseph Pompey and Sue Ann (Bradley) Pompey.
Katharyn graduated from Marcellus High School in 1981. She was a forklift driver for many years at Per Pack in Cassopolis, and EPC in Mattawan. Katharyn loved to take care of and spend time with her family, she enjoyed reading and being involved in family events.
Katharyn is survived by her son Michael Pompey of Marcellus; daughters Katarina (Jason Puckett) Pompey of Riverview, FL, Dainette (Melvin) Ward of Vandalia; brother; Wendell (Sandra) Pompey of Marcellus; aunts Debra Carter of Kalamazoo, Linda (David) Underwood of Kalamazoo, Margie Pompey of Chicago and Nancy Pompey of Minnesota; uncle Stephen Bradley of Three Rivers; grandchildren Kaylee Sue La Nore, Izsebella Pompey, Aivian Allen, Gavin Ward, Emilio Puckett, Isela Puckett, Jason Puckett II, and Aaleyah Decilos; nephews Rodney Pompey and Marcus Pompey, and a whole host of other family and friends.
Katharyn was preceded in death by her parents, Earl Joseph Pompey and Sue Ann Bradley and grandparents Leo Robert Bradley and Katharyn Jane Bradley and Earl Pompey and Myrtle Pompey.
The family will receive friends from 12:00 to 1:00pm, Thursday, January 27, 2022, at the Mater-Ralston Funeral Home, 52780 M-40 North, Marcellus. Funeral services will be held at 1:00pm, burial will follow at Rose Hill Cemetery. Memorials may be directed to the funeral home to help with expenses. Online condolences may be left at www.materralstonfuneralhome.com