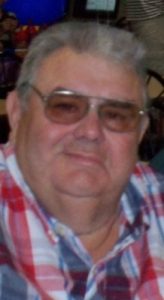 Lee Gero Happel, age 81, of Sturgis, passed away early Saturday morning, January 29, 2022 at Parkview Randallia Hospital in Fort Wayne.
He was born October 4, 1940 in Sturgis, son of the late Clifford and Vera (Bennett) Happel.
Lee was a lifelong Sturgis and Burr Oak area resident and a graduate of Burr Oak High School with the class of 1959. He furthered his education at Michigan State University where he earned a degree in Agriculture. Lee was proud of the fact of being a member of one of the last classes at the Tyler one room schoolhouse.
On January 20, 1962 he married Judith "Judi" Elaine Happel at the First Presbyterian Church in Sturgis. She preceded him in death February 25, 2017.
Lee retired from Abbott Laboratories in Sturgis following over 30 years of dedicated employment. At the time of his retirement he was working in the Power House. He had a passion for farming and farmed his whole life. He had a love for animals including not only the family pets but also the livestock he raised.
He had an appreciation for history and enjoyed reading and sharing information with others. Lee could easily be described as a true "family man". He loved time with family, especially his grandchildren and took great pride in watching those grandchildren show livestock at the 4-H Fair.
He is survived by two sons: Mark (Bianca) Happel and Martin (Sally) Happel, both of Sturgis; one daughter: Susan Happel of Sturgis; eight grandchildren: Jenna, Kaitlin, Matthew, Lee, Olivia, Grant, Myra and Benson; one great granddaughter: Madison and three nephews.
He was preceded in death by his wife; one son: Michael Happel; two sisters: Kathleen Ahlgrim and Lovada Pagels and brother: Vern Happel
The family will receive friends from 4:00 to 7:00 P.M. Thursday at the Rosenberg Chapel of Hackman Family Funeral Homes, 807 E. Chicago Rd. in Sturgis. Funeral services celebrating the life of Lee Gero Happel will be held at 11:00 A.M. Friday at the funeral home. The Rev. Michael Cary of the Spring Life Wesleyan Church in Parma will officiate.
A graveside committal will follow the service at the Burr Oak Cemetery in Burr Oak.
The family suggests those wishing to make a memorial donation in Mr. Happel's memory consider the Burr Oak 4-H Club, 67433 County Farm Rd., Burr Oak, MI 49030.
Relatives and friends are encouraged to share memories and condolences at www.hackmanfamilyfuneralhomes.com.