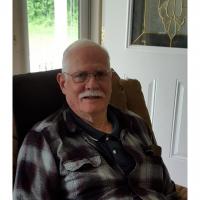 Lewis (Skip) Arnold Custer, age 75 of Elkhart, went home to with his Lord and Savior on Saturday, January 8, 2022.
Lewis was born on September 9, 1946 to Earl and Helen Custer in Sioux Falls, SD. He was raised in Herlong, CA. Lewis served in the army in Vietnam from 1968 to 1969.
He met his wife Sheila Kay Kuhnle in 1970 and they married in 1971. They were married 50 years. Lewis and Sheila had one son, Clint Lewis Custer, born in 1972. Lewis primarily worked at Johnson Corporation in Three Rivers.
Throughout his life people called him "preacher." He had an incredible passion for Christ. Everyone he met heard about the great message of salvation. He wanted all to know they could join him in paradise with Jesus.
Lewis is survived by his wife, Sheila, his son Clint, and daughter-in-law, Lisa, four brother, three sisters, and countless nieces and nephews.
A memorial service will be held for Lewis in the spring. In lieu of flowers, the family requests donations be made to the American Lung Association.
Elkhart Cremation Services has been entrusted with his care.