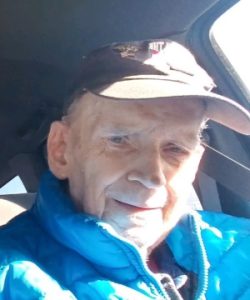 Lloyd Kenneth Woodman, age 90, of Pleasant Lake, Indiana, passed away on Wednesday, January 5, 2022. Lloyd was born December 14, 1931.
He was born December 14, 1931 in Butler Township, Michigan to Glenn and Thelma (Mann) Woodman.
Lloyd served in the United States Army from 1950 until 1955 and was stationed in Germany. He was a member of the Orland American Legion Post # 423.
Lloyd had lived in Angola, Fremont, and Orland, Indiana.
He retired from Grumman Olson in Sturgis.
His hobbies include doing puzzle books, watching tv, and enjoyed fishing when he was younger.
Survivors include a son, Kenneth Woodman of Fremont, grand-daughter, Natasha Woodman of Dothan, Alabama, grandson, Corey Woodman of Hudson, Indiana, great-grandchildren, Rebecca Woodman, Khloie Woodman, Trayton Woodman, Hunter Woodman, and Abel Woodman.
He was preceded in death by his parents, seven brothers, and five sisters.
No services will be held at this time.
Arrangements by Beams Funeral Home.