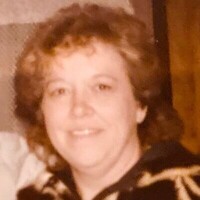 Mary L. Davis, age 76, of Iron River, MI, passed away on Tuesday, January 4, 2022, at UP Health System in Marquette.
She was born on May 22, 1945, in Sturgis, the daughter of the late Charles and Orretta "Blackie" (Krontz) Schrader. Mary attended the Centerville Schools and graduated.
Mary married Ronald Davis on May 29, 1962, in Centerville.  The couple celebrated their 59th wedding anniversary in 2021.
She was employed as a bookkeeper, home health care, and cook.  Mary was a member of the Iron River Bible Church and was strong in the faith of the Lord.  She enjoyed camping, hunting camp, and the outdoors, fishing, play cards, family and friends and a good practical joke.
Mary is survived by her sons, Randy (Rhonda) Davis of Kentucky, Mike (Deanna) Davis and Jim (Kandy) Davis, both of Iron River; daughter-in-law, Lisa Davis of Crystal Falls, MI; special adopted son, Scott (Linda) Maras of Florida; sister, Leslie (Jim) Pappas; brother, Jim (Betty) Schrader; 21 grandchildren; 49 great grandchildren; extended family and friends; and lifelong friends, Paul and Sharon Bungert.
She was also preceded in death by husband, Ronald Davis and her son, Edward Davis.
Services will be held in the spring.
Interment will be in Bates Township Cemetery.
Condolences may be expressed to the family of Mary L. Davis online at www.jacobsfuneral homeir.com
Funeral arrangements by the Jacobs Funeral Home of Iron River.