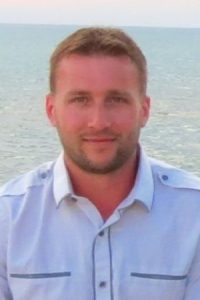 Michael Gary Hall, age 40, of Marcellus, passed away Wednesday, January 5, 2022 at Ascension Borgess Hospital in Kalamazoo.
On November 19, 1981 in Kalamazoo, he was born to Gary and Theresa (Fromm) Hall. The couple was surprised that day to learn they were having twins, as sister Jane also made her appearance!
Michael was a gift to his family for 40 years. He was kindhearted, humble, generous, and very intelligent with a great sense of humor. He would do anything for his family. Michael was an outdoor enthusiast and an avid gunsmith.
Michael graduated from Three Rivers High School with the Class of 2000.Very gifted at fixing cars and at anything mechanical, he worked for 22 years as a mechanic at Vetter Chevrolet.
Remaining to cherish Michael's memory are his parents, Gary (Lori) Hall and Theresa Hall; brothers, Greg (Leigh) Hall and Daniel (Erica) Hall; sisters, Marie (Fred) Grunert and Jane Hall; step-sister, Jaclyn Sylvain; beloved nieces and nephews, Allison, Lydia, Freddie, Matthew, Eliza, Vivienne, Evelyn, Maverick, Barrett, Decker, and Reagan; grandmother, Kathleen Fromm, and several aunts, uncles, & cousins.
He was preceded in death by Richard and Beverly Hall, Albert Fromm, Kelli Lathers, and Maureen Galloway.
Visitation will be held Sunday, January 9, 2022 from 4:00 to 6:00 p.m. at Hohner Funeral Home, 1004 Arnold St., Three Rivers. A Mass of Christian Burial will be Monday, January 10, 2022 at 11:00 a.m. at Sacred Heart of Mary, 51841 Leach Rd., Dowagiac, MI 49047 with Fr. Russell Homic as celebrant.
Donations in Michael's memory may be directed to Tunnel to Towers Foundation or National Right to Life. Envelopes are available at the funeral home.