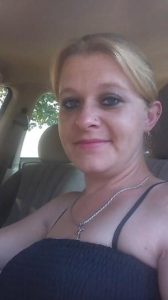 Natoshia Rene McKee, age 39, of Three Rivers, passed away Monday, December 27, 2021 as the result of a tragic accident.
She was born April 28, 1982 in Oak Ridge, Tennessee, the daughter of Clifford and Brenda Early.
For the last five years she has worked for Subway on North Main Street in Three Rivers. She became the store manager 2.5 years ago. Toshia was known for always having a big smile on her face and her southern hospitality that every customer experienced every time they walked through the door. She put her heart and soul into her work and it showed in her customer relationships.
February 17, 2016, she married Michael McKee Jr. in Knoxville, TN after meeting him in 2010. They moved to Michigan in late 2016, where their daughter Destiny was born.
In her spare time Toshia loved to spend time with her granddaughter and daughter as well as her other family.
Remaining to cherish her memory are her husband, Michael McKee Jr.; sons, Bradley Heiser, Cameron Chambers, Bryson McKee; daughters, Autumn Heiser and Destiny McKee; granddaughter, Naomi Williams; brother, Jeremy Early and many other family members.
She was preceded in death by both of her parents.
In accordance with family wishes, cremation will be conducted, and a celebration of life will be held on January 15, 2022 at Riverside Church between the hours of 10 a.m. and noon. There will be a small luncheon and visitation with the family.
Donations in Natoshia's memory may be directed to her go fund me account or to the family.
Arrangements by Hohner Funeral Home.