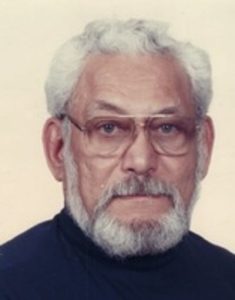 Nick Sorko-Ram, age 88, of St. Anthony, MN, went home to his Lord Friday, January 21, 2022.
He was born August 16, 1933.
Nick was a long-time resident of Sturgis, who worked as the plant manager and engineer for Ram Products and Se-Kure. Nick enjoyed many activities including hunting, fishing and photography. He will be greatly missed.
He is survived by his wife of 68 years, Beverly Sorko-Ram, and children Dennice Gooley, Catherine Clausen, Debora Blair, and Pamela McBride, Siblings: Victoria Mascherini, Tony Alexander, Ari Sorko-Ram, Cathy Goodman, and many grandchildren, great grandchildren, nieces, nephews, and cousins.
He was preceded in death by son, Matthew Sorko-Ram and siblings, Paul Sorko-Ram and Irene Sorko-Ram.
Services are being planned for a later date.
Relatives and friends are encouraged to share memories and condolences at www.hackmanfamilyfuneralhomes.com.