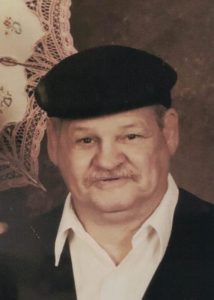 Peter Fay Mathews II, age 61, of Schoolcraft, passed away Sunday, January 16, 2022, at Ascension Borgess Hospital.
Peter was born on December 14, 1960, in Sturgis, a son to Peter Fay and Geraldine (Mears) Mathews.
Peter graduated from Schoolcraft High School with the class of 1980.
On December 7, 2007, Peter married Johanne Proulx in Centreville.
Peter is survived by his wife Johanne Proulx-Mathews of Schoolcraft, 6 children: Mary "Elizabeth" Mathews of Kalamazoo, Peter Fay Mathews III of Cassopolis, Casey (Michael) Biggs of Elizabeth Town, Kentucky, Patricia Proulx, Caroline St. Pierre, and Tina St. Pierre, parents Peter Fay and Geraldine Mathews, grandchildren: Adrianna "Hope", Andrew, Jayson, Ryan, Connor, McKenzie, Sabrina, Ariane, Constantino, Johnathan, and Oliver, siblings: Gerry Jo, Sandra, Dianne, Danny, David, and Holly, many uncles, aunts, nieces and nephews, and mother-in-law Evelyn Chapman.
Peter was preceded in death by both sides of grandparents: Fay and Mary Mathews, and Bud and Lucille Mears, and a great nephew Kurtis.
The Mathews family will receive friends and relatives on Wednesday, January 19, 2022, from 4 to 8 PM at the Schipper Funeral Home LTD. in Colon. A funeral service celebrating the life of Peter will take place Thursday, January 20, 2022, at 11 AM also at the funeral home. Following the funeral service cremation will take place. In lieu of flowers, memorial donations can be made to the Mathews Family. Envelopes will be available at the funeral home. Online condolences and memories can be shared at schipperfuneralhome.com.