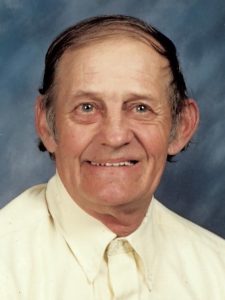 Richard L. Hartzell, age 81, of Mendon, passed away Wednesday, January 12, 2022.
He was born in Three Rivers on September 5, 1940, the son of Clifford and Marie (Sherry) Hartzell.
After graduating from Marcellus High School, he worked at Clifton Engineering until it closed, and then at Balos Engineering & Electric as a Journeyman Lineman, retiring in 1999.
He was a dairy farmer for many years.
Richard enjoyed hunting and fishing, and was very proud of his grandsons.
Remaining to cherish his memory are sons, Rick (Mary) Hartzell and Rodney Hartzell; grandsons, Clifford and Colby Hartzell; brother, Butch Hartzell; sister, Janice Haas; uncle, Robert Hartzell; aunt, Mary Clementz.
He was preceded in death by his parents.
Visitation will be held Monday, January 17, 2022 from 11:00 a.m. to 1:00 p.m. at Hohner Funeral Home, 1004 Arnold St., Three Rivers. A funeral service will follow at 1:00 p.m. at the funeral home with Pastor Gary Carr officiating. He will be laid to rest in Poe's Cemetery.
Donations in Richard's memory may be directed to Three Rivers Hospice. Envelopes are available at the funeral home.