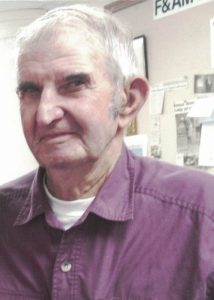 Richard W. Mikolajczyk, age 95, of Leonidas, passed away peacefully on Sunday, January 9, 2022 in Leonidas.
Richard was born in Mishawaka on October 5, 1926, a son to the late John and Bernice (Arndt) Mikolajczyk.
Richard's family moved to Leonidas to their family farm when he was 11. He attended the Factoryville one room school house until the 8th grade when he went to work on the family farm. He married his first wife Virginia and was shortly after drafted to the US Army. Richard farmed until 1967 when he went to work at Simpson Paper Mill in Vicksburg. He continued to farm part time up until 1986 when he began delivering feed for Kent Feeds. He moved and delivered coal, sawdust, gravel and lumber until the ripe old age of 92.
Richard married Virginia Tarkin on January 12, 1951, she preceded him in death in July of 1983. Together they raised their 8 daughters.
In May of 1998 Richard married Nelda Dear and they were together until the time of his passing.
Richard is survived by his wife Nelda Mikolajczyk of Leonidas, eight daughters: Carlene (Bob) Kolcynski, Linda Saxman, Gloria (Jerry) Stephens, Sharon Gass, Patricia (Allan) Rixford, Donna (Marc) Cox, Deborah (Gary) McAlpine, and Lisa (Mike) Overton, step children: Cheryl (Dan) Beverly, Ron (Cybil) Dean, Jim (Bridget) Dean, many grandchildren, step grandchildren, great grandchildren, and step great grandchildren, and several nieces and nephews.
Besides his parents John and Bernice, Richard was preceded in death by two brothers: Herman and Joe Mikolajczyk, twin infant sisters, son in laws: Jim Saxman, and Dan Lindsey, and a grandson Joshua.
The Mikolajczyk family will receive friends and relatives on Thursday, January 13, 2022 from 5 to 8 PM at the Factoryville Bible Church. A funeral service celebrating Richard's life will be held the following day, Friday, January 14, 2022 at 11:00 AM also at church with Pastor Fred Goebert officiating. Interment will follow at Factoryville Cemetery. In lieu of flowers the family asks memorial donations be made to the Factoryville Bible Church or Birches AFC. Envelopes will be available at church. Memories and condolences can be left for the family at Schipperfuneralhome.com.