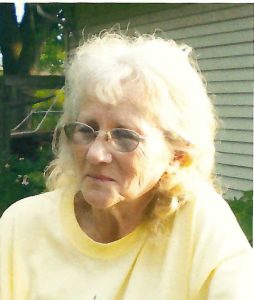 Roxanne E. Borntrager, age 80, of Gettysburg, PA died Tuesday, January 11, 2022 at her home. She was born on September 11, 1941 in Kalamazoo, a daughter of Clark and Espy (Bailey) Nugles. She graduated from Kalamazoo Central High School. In 1966 she married Amos Borntrager in Kalamazoo. He preceded her in death in 2008.
Roxanne worked in packaging and distribution at a bookstore in Gettysburg. She enjoyed reading, shopping, and collecting dolls.
Roxanne is survived by her children, Michael Borntrager of Gettysburg, Calvin (Tammy) Perkins of Constantine, Annette Sayen of Gettysburg, Lori Briesacker of Elkhart, 8 grandchildren and 2 great grandchildren. Also surviving are her sister Jeanne (Willis) Lyons of Edwardsburg, and brother Martin (Denise) Shafer of Kalamazoo. She was preceded in death by her parents and husband.
Relatives and friends will be received Tuesday January 18, 2022 from 12 to 2 pm at the Eley Funeral Home in Constantine, where Religious services will follow at 2 pm. Burial will be in Constantine Township Cemetery. To sign Roxanne's guest book and leave a message for the family visit www.eleyfuneralhomes.com.