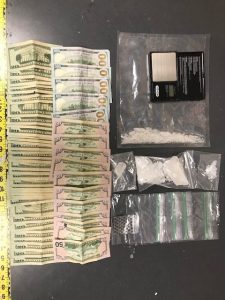 A Three Rivers woman was arrested on drug-related offenses earlier this week in Lockport Township.
Sheriff's deputies were called shortly after 8:30 p.m. Tuesday to the area of Haines Road and South Fisher Lake Road.
During their investigation, deputies said the 32-year-old driver was found to be in possession of 116 grams of methamphetamine, more than $1,800 in cash and various items of paraphernalia used for the sale and distribution of methamphetamine.
She was charged with possession with intent to deliver meth, fleeing and eluding, resisting and obstructing, destruction of evidence and possession of a police scanner while committing a felony.