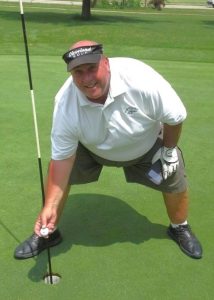 Brian H. Willey, age 63, of Colon, passed away unexpectedly, in his wife's loving arms, at his home on Thursday, February 3, 2022.
Brian was born on May 30, 1958, in Alma, Michigan, a son to the late George E. and Bertha E. "Betty" (Bremer) Willey.
Brian graduated from John Marshall High School in Portland, Oregon. Following graduation Brian enlisted in the United States Army National Guard. He served his country for 9 years obtaining the rank of Sergeant.
On May 5,1984, Brian married Sharon Wilson at The Old Church in Portland, Oregon. They lived in Portland for 10 years before moving to Bend, Oregon where they raised their three daughters. In 2008 they moved back to Michigan, where Brian wanted to retire and live in his home state.
Brian had a gift to communicate and relate to almost everyone he met, which was proven by a variety of career choices. He worked at Rhone Poulanc Chemical Co. in Portland, Oregon, sold vehicles at Gresham Chevrolet and was an Auto Service Manager at Montgomery Wards. Brian developed a passion for horticulture in high school. That passion along with his entrepreneur mindset led him and his wife, Sharon, to startup and operate two corporate businesses over 25 years. He was President/CEO of Oregon Grounds Management Inc, and Oregon Landscape Supply Co. Following his retirement Brian dabbled in insurance sales between rounds of golf (the above picture was his most recent hole-in-one) and being "Papa" to his grandchildren.
Brian is survived by his wife, Sharon Willey of Colon; daughters: Jessica Bowers, Jacqueline (Max) Willey, and Jennifer (Matt) Peck; grandchildren: Natalie, Audrianna, Parker, Aurora, Kalli, Maddie, Lacey, and Gracie; brothers: Ross Willey and Alan Willey.
Besides his parents George and Bertha "Betty," Brian was preceded in death by his grandson, Bryan Bowers.
The Willey family will receive friends and relatives from 9 to 10 AM Wednesday, February 9, 2022, at the Schipper Funeral Home. A funeral service will take place at 10 AM celebrating the life of Brian. Hors d'oeuvres and refreshments will follow at the Colon American Legion Post 454. Interment will be private and take place at Lakeview Cemetery in Howell, MI.