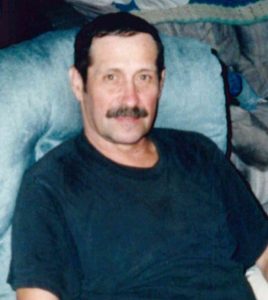 Charles Arno McClish of Vicksburg, passed away on Sunday, February 27, 2022, at the age of 76. He was born in Battle Creek on October 8, 1945, the son of Arno and Wilma McClish.
He spent his childhood in Battle Creek until the age of 14, when his family moved to Colon. Following high school he worked as a farm hand in the area until he met Rita Roberts at the township dance hall. The two were united in marriage on April 4, 1964. During the same year he began working for H&H Farms. In 1965 he transitioned to Rheems Manufacturing and began his career in welding. He continued his career working at Clarks Manufacturing and Checker Motors before retiring from Bentler in 2011. In his free time he enjoyed: farming, ice fishing, woodworking, and most of all spoiling his grandchildren.
He was preceded in his passing by his parents, his sister, and his son in law: Jeff Daughtry.
Left to cherish his loving memory is his wife of fifty-seven years: Rita McClish; children: Chuck McClish, Sherri Daughtry, Cricket McClish, Rick (Carla) McClish, and Robin (Joe) Peck; fourteen grandchildren, twelve great grandchildren with one on the way.
He will be best remembered for his good sense of humor, his knowledge of how to fix just about anything, and the way he took care of his loved ones.
In accordance with the family's wishes cremation has taken place and a private service will be held to lay him to rest in Fulton Cemetery.
While at www.amsfuneralhomes.com please take time to sign Charles' guestbook and/or share a memory with his family.
The McClish family is being cared for by the Avink, McCowen & Secord Funeral Homes and Cremation Society, 409 S. Main Street, Vicksburg, MI 49097. 269-649-1697