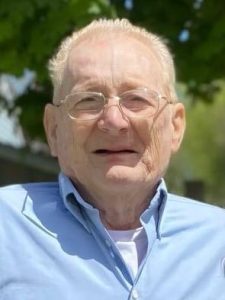 David Michael Swartz, Sr., age 73, of Three Rivers, passed away Wednesday, February 2, 2022 surrounded by his loving family.
Born April 13, 1948 in Battle Creek, he was raised by his grandparents, Mr. and Mrs. August Swartz.
David graduated from Battle Creek High School and went on to serve his country honorably in the United States Army.
On April 27, 1968 he married Audrey Sue "Auggie" Willma. Together they raised two children and later a granddaughter.
For many years David managed the South Lanes Bowling Alley along with owning and operating the pro shop where he made many friends. He was a member of the Three Rivers Eagles and formerly of the Three Rivers Moose Lodge.
Remaining to cherish his memory are one son, David (Holly) Swartz and their children, Troy Schneider (Abigail), Morgan (Austin) Mauldin and Zoe Swartz; one granddaughter, Courteney Swartz (Rob Jones) and her children, Amaya, Solo, Rosie and Finale "Mikey" Jones; long time friend Sharon Elliott, nieces and nephews.
He was preceded in death by his wife, one daughter, Cathy Swartz, and two sisters.
Visitation will be held Saturday, February 19, 2022 from 11:00 a.m. to 1:00 p.m. at Hohner Funeral Home, 1004 Arnold St., Three Rivers. A memorial service will follow at 1:00 p.m. at the funeral home, with Pastor Derl Keefer officiating.
Donations in David's memory may be directed to the American Legion Hice-Shutes Post #170 with "Norm Stutesman" in the memo line, to meet the needs of our local veterans. Envelopes are available at the funeral home in care of his arrangements.